Report on Dayton Hamvention 2007
By Bob Mutton – VK2ZRM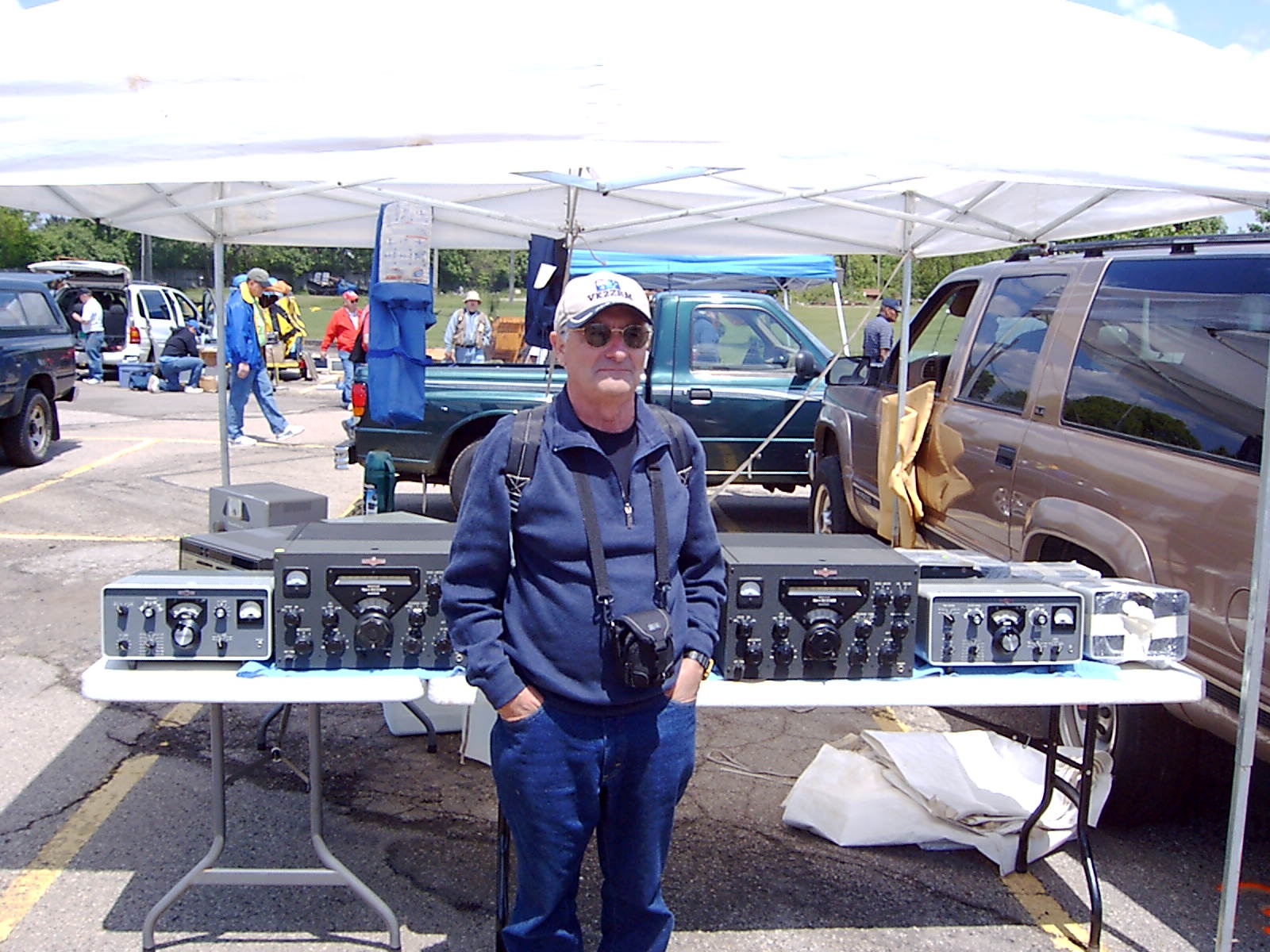 Well, what can I say? Words that come to mind include big, huge, humungous, stupendous, etc. With 6 large undercover halls for commercial exhibitors and over 1,500 outdoor flea market spaces, Dayton ranks as one of the largest, if not the largest Hamvention. The printed program alone runs to 45 pages.
The Hamvention is held each year at the Hara Arena, a rather run-down sports arena in a predominately black area in north Dayton. Since the arena parking area accommodates the flea market, you must park some distance away and catch a bus, which run every 10 minutes or so throughout the three day event. Admission is US$25 and the bus is US$8, which covers the three days.
It took me two full days to see both the commercial exhibitors and the flea market. I ran into a number of people I had met on-air and via the Internet, and as I was wearing my VK2ZRM baseball cap, a number of people stopped me for a chat and to be remembered to their Australian Ham friends.
All the major (and most of the minor) manufacturers were represented and the "big three" Yaesu, Icom and Kenwood all had large and impressive displays. The ARRL had a very large area and the RSGB had a stand as well. Several Australian companies were there, including WinRadio and Emtron. I particularly liked the Elecraft stand and their new contest grade transceiver kit the K3. http://www.elecraft.com/K3/K3_big_v2.jpg
I even met Bob Heil of Heil microphone fame.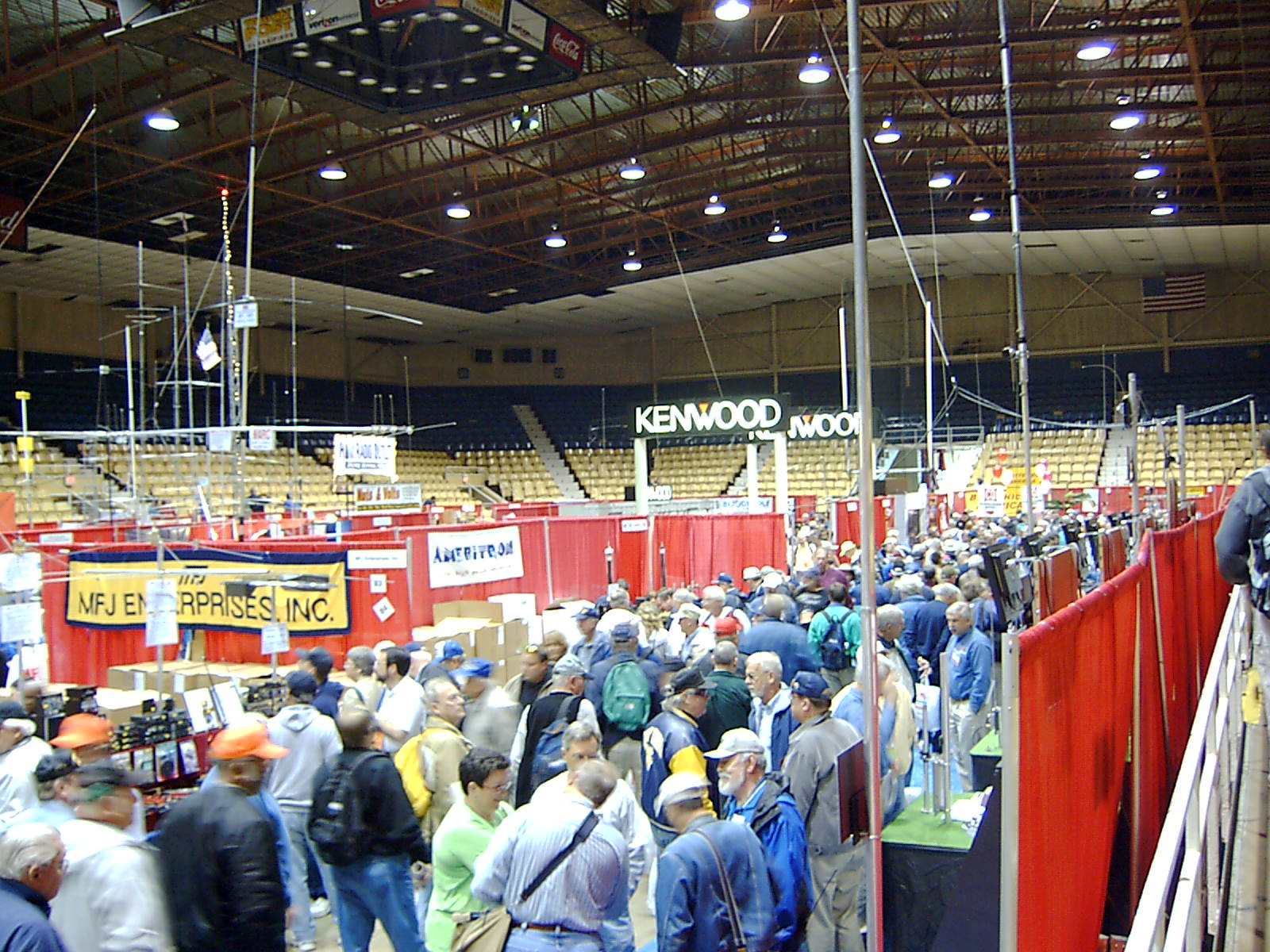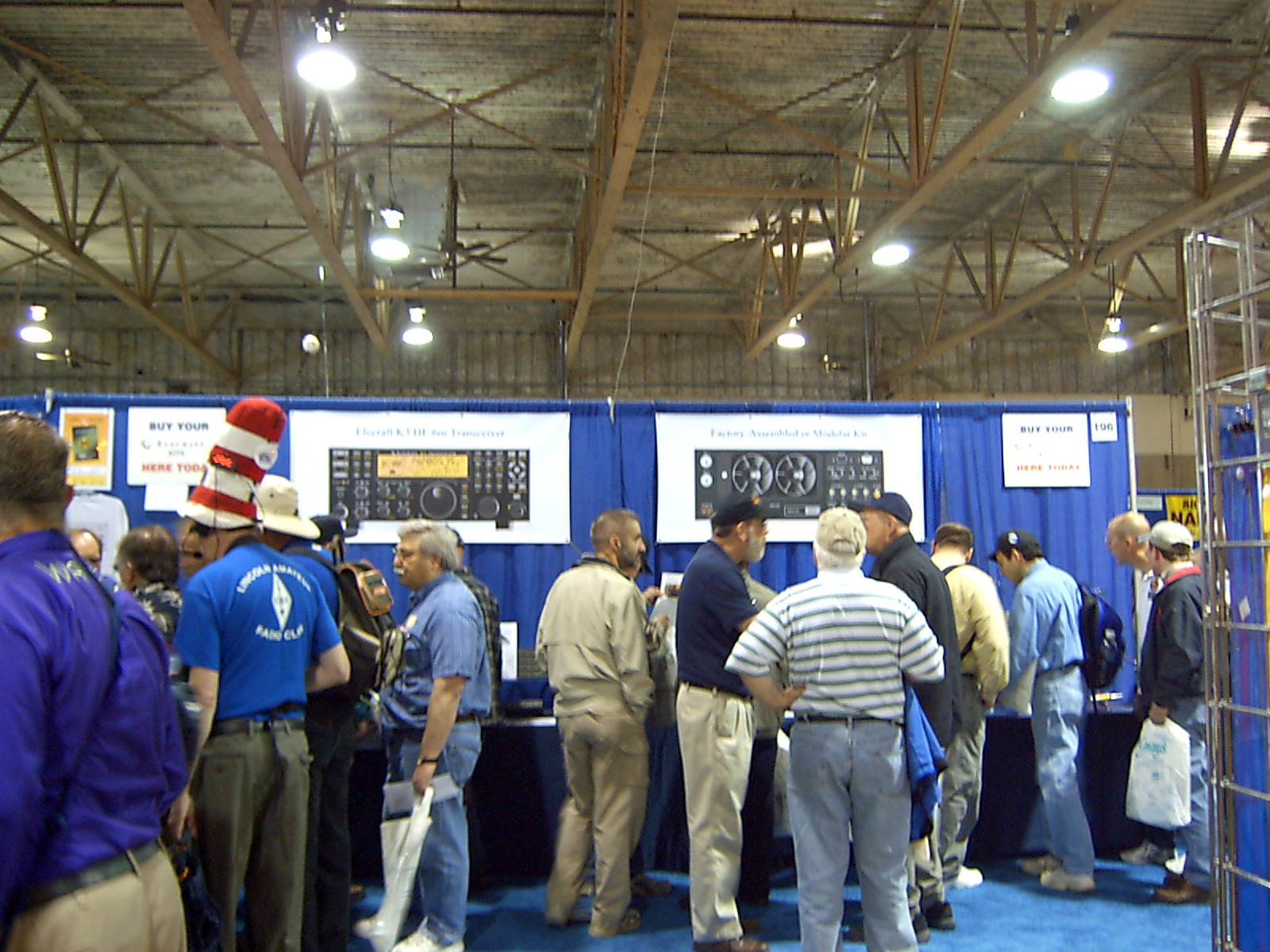 Also, most impressive was the german Hilberling transceiver. Very impressive (and expensive) indeed. http://hilberling.com/produkte/produkte_pt8_t9.htm
Each day, a number of seminars on a wide range of topics, were held in conjunction with the Hamvention. I attended the seminar on HPSDR (High Performance Software Defined Radio), along with several hundred other people. Most impressive. HPSDR is a homebrew project driven by a number of very clever Hams, including Phil Harman VK6APH from Perth. Phil was one of the speakers. HPSDR represents the future of Ham radio and is worth a look. http://hpsdr.org/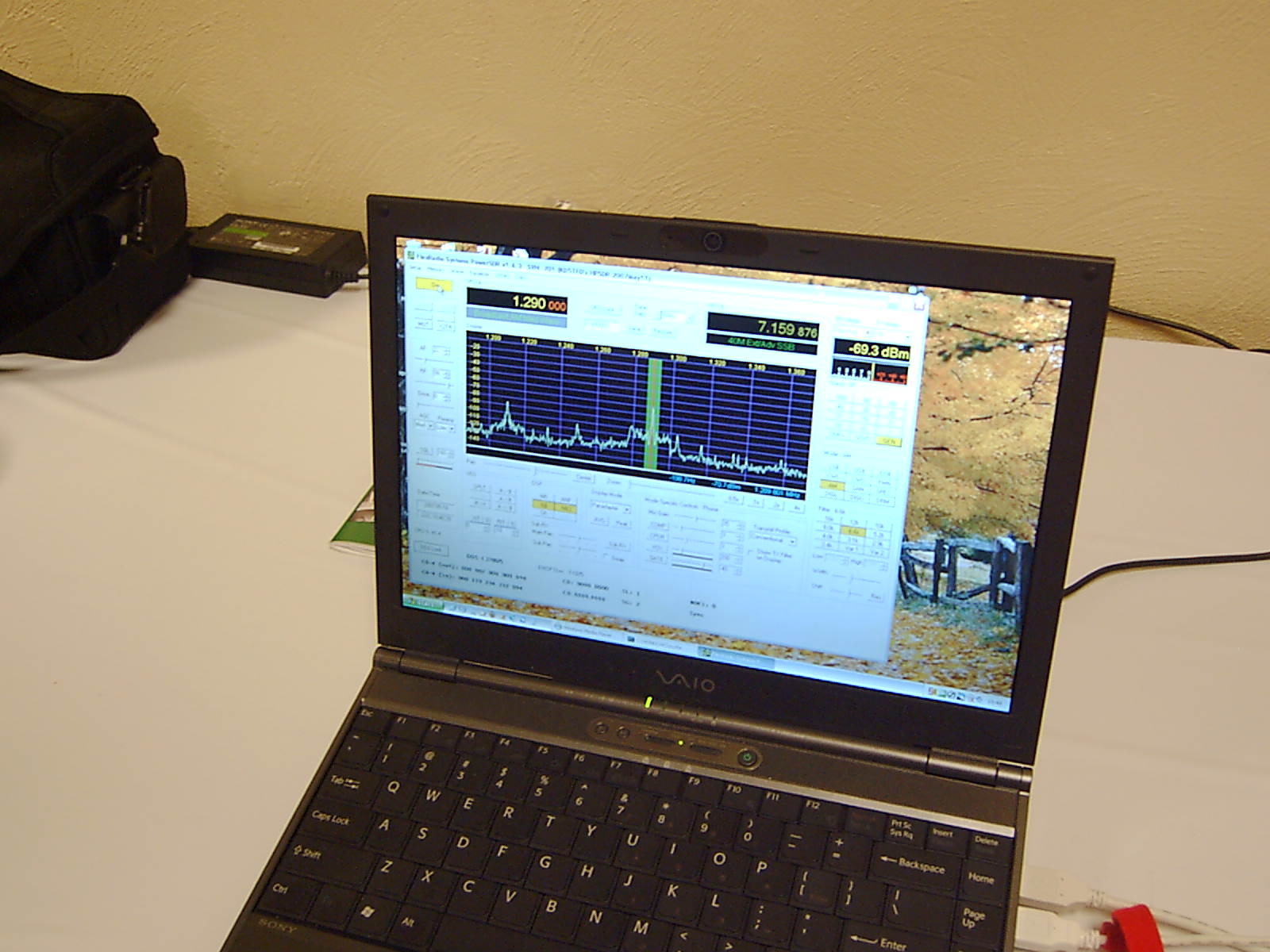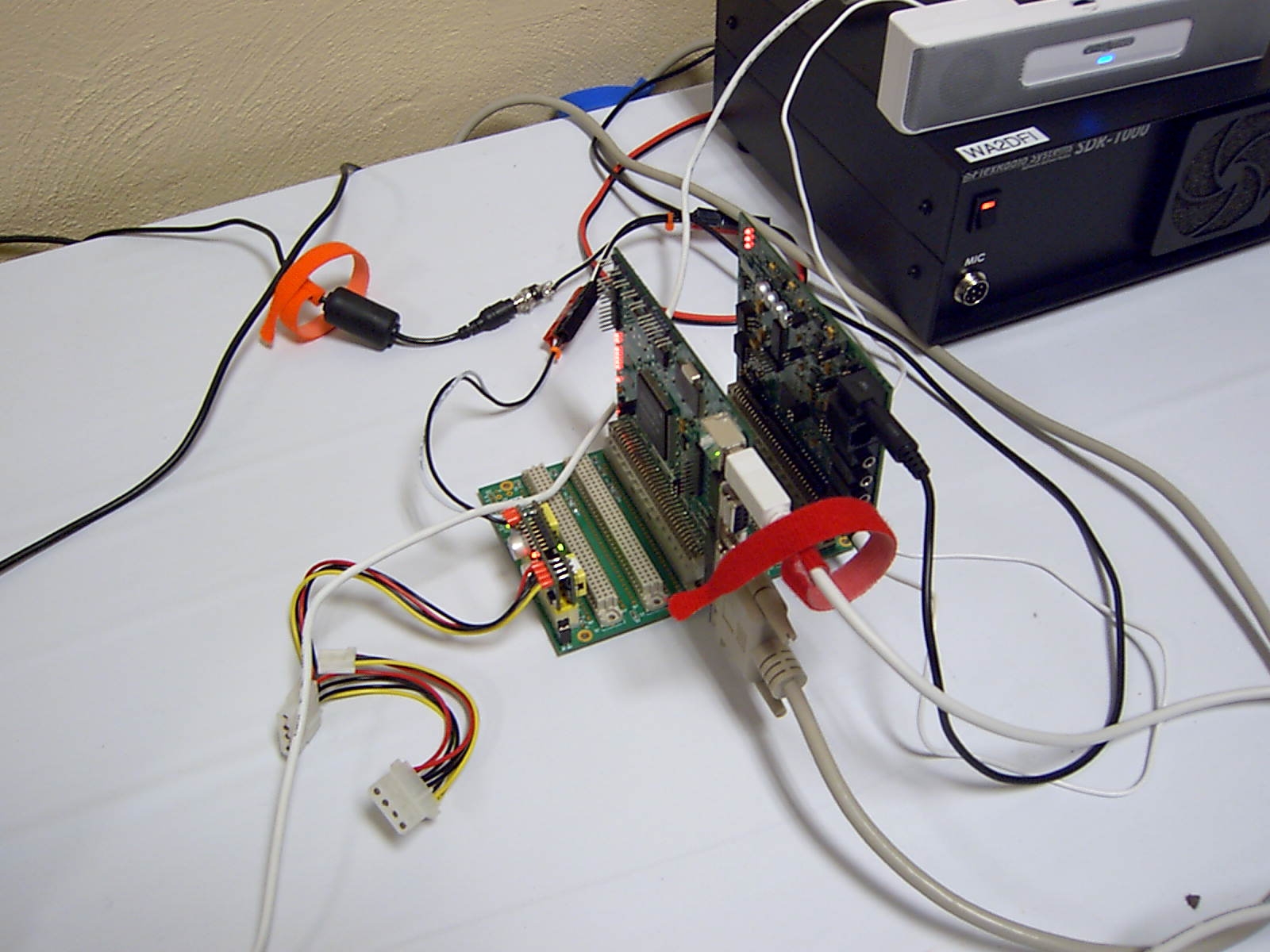 Well, I could go on, but I'm sure you get the picture. "What was the thing I liked most about Dayton 2007"? I guess the thing I liked best was meeting other hams from around the world and seeing the latest and greatest in ham radio.
"Did I buy anything"? Not really, just small bits and pieces. I did look at the Icom IC-7000, but by the time you pay local taxes, currency conversion and possibly GST, it was potentially cheaper in Australia.
"Would I go again"? You betcha!!