Articles :
1. Resurrection of an Old Warrior
Resurrection of an Old Warrior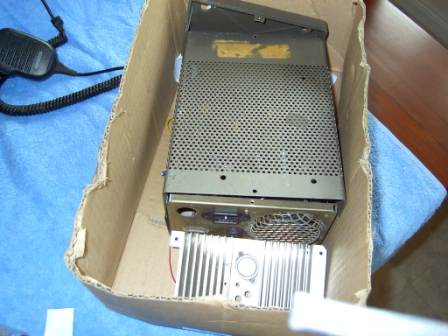 Firstly, let me say that I am a sucker for a bargain. I also have an optimistic opinion (sometimes misplaced) of my ability to repair broken electronic equipment. So when at the recent Wyong field day, I spied a cardboard box containing the broken remains of a Kenwood PS-430 power supply, I could not resist the temptation. My offer of $5 for the lot was accepted and I went home happy with my new project (I needed another project like a hole in the head).
On closer inspection I found that the power supply had been hacked, chopped, modified and blown up. Things were not looking good. Among the indignities the poor old thing had suffered were, cabinet front mounting lugs broken and the front panel drilled to accept an external fuse, missing screws, internal cables etc, blown semiconductors and the PCB had been damaged during attempts to replace (previously) damaged semiconductors.
Fortunately, the PS-430 is an old design usin discreet semiconductors (transistors) rather than IC's. I was able to obtain replacement transistors of the correct Japanese type from WES Components of Ashfield. The PCB was repaired and replacement cables were made using components from Jaycar (on the Club Account) and I replaced the output terminals with modern colour coded types.
The damaged cabinet was repaired and repainted using automotive spray lacquer and the
Power supply completely rewired. One improvement I made was to add over-voltage protection to the output, to protect equipment, should the series pass transistors fail.
Extensive testing showed that the restored power supply was performing within specs, and it was put into service. The project was interesting and the outcome rewarding although not economically viable - but what homebrew project is these days?
The accompanying photos show "before and after" shots.
Bob VK2ZRM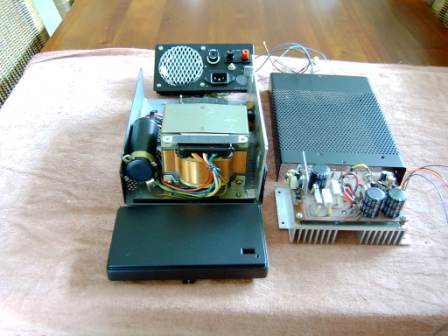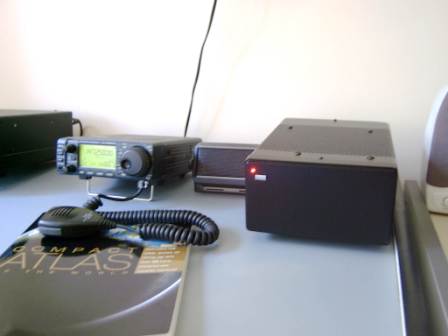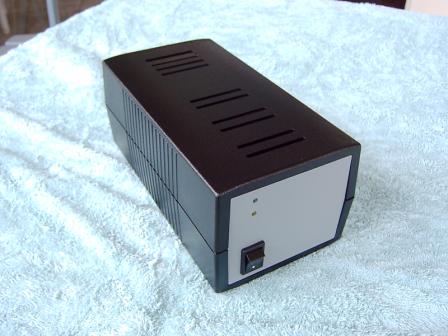 So why would you need a 5 Amp supply in the shack anyway?
Well, if you are like me, I have burgeoning number of accessory devices such as DSP speakers, auto-tuners, antenna controllers etc, all that require 12 Volts DC supply, each at a few hundred milliamps. So rather than power these via the main transceiver supply, I prefer to use an accessory supply.
The catalyst for this project was the finding of a very compact 10 Amp AC transformer at a recent swap meet. This casual acquisition, turned into a full blown homebrew project.
The objective was to make the supply as compact and reliable as possible. The regulator is based on the bog standard LM723 circuit, straight of the manufacturers data book. Additional circuits provide output over volts protection and a fan controller.
As you will see from the photos, the chassis is custom made from heavy sheet aluminium and forms the heatsink for the output transistor. A small fan provides cooling on very hot days, when the heatsink temperature climbs above about 50 C.
The PCB's are all hand made.